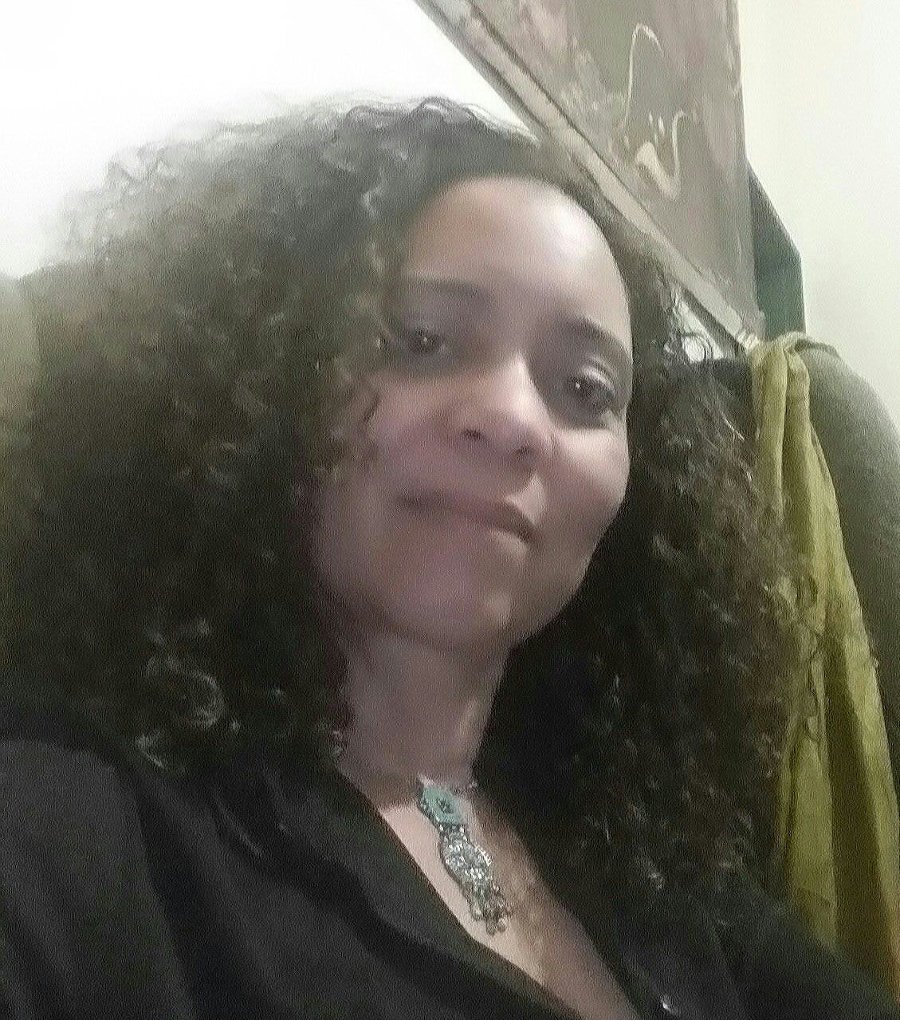 Coral Bijoux, a South African artist makes visible the work that she has engaged with for many years: observing, challenging, documenting life in a transitioning world amidst political and social upheavals, quiet moments and life experiences. An auto-ethnographic focus draws near her ideas and concepts through a visual language which is fecund with metaphor and symbol, textured surfaces echoing layered meanings. Her artwork, curatorial practice and projects centre on these experiences and observations using predominantly installation, sculptural forms, drawings, photo-montages and paintings.
Born into a working-class  family, her dad worked as a carpenter and her mum, a stay at home mother. She has 5 siblings and their home was always buzzing with activity. She however was drawn to creativity from an early age though this interest was little realized at home or at school during the apartheid years. Despite pressure to conform, she has refused to be confined by the demographic she has been associated with in terms of race (referred  to as Coloured  within the racialized South African context) and gender,  stretching herself to encompass all elements of being, while acknowledging  that they form part of her gravitas, her  'juice'!
As an artist, she is mostly self-taught. She has a teacher's qualification, 33 years experience in education and art related fields; an Honours degree in Gender Studies (summa cum laude) and is working on an inter-disciplinary Masters in Art Degree at the Drama and Theatre Department, UKZN.
She has been a single mother for the past 15 years, has three children (one who is still a dependent) and is a young grandmother of a 4-year old.
To learn more about Coral, click here to see an expanded biography.