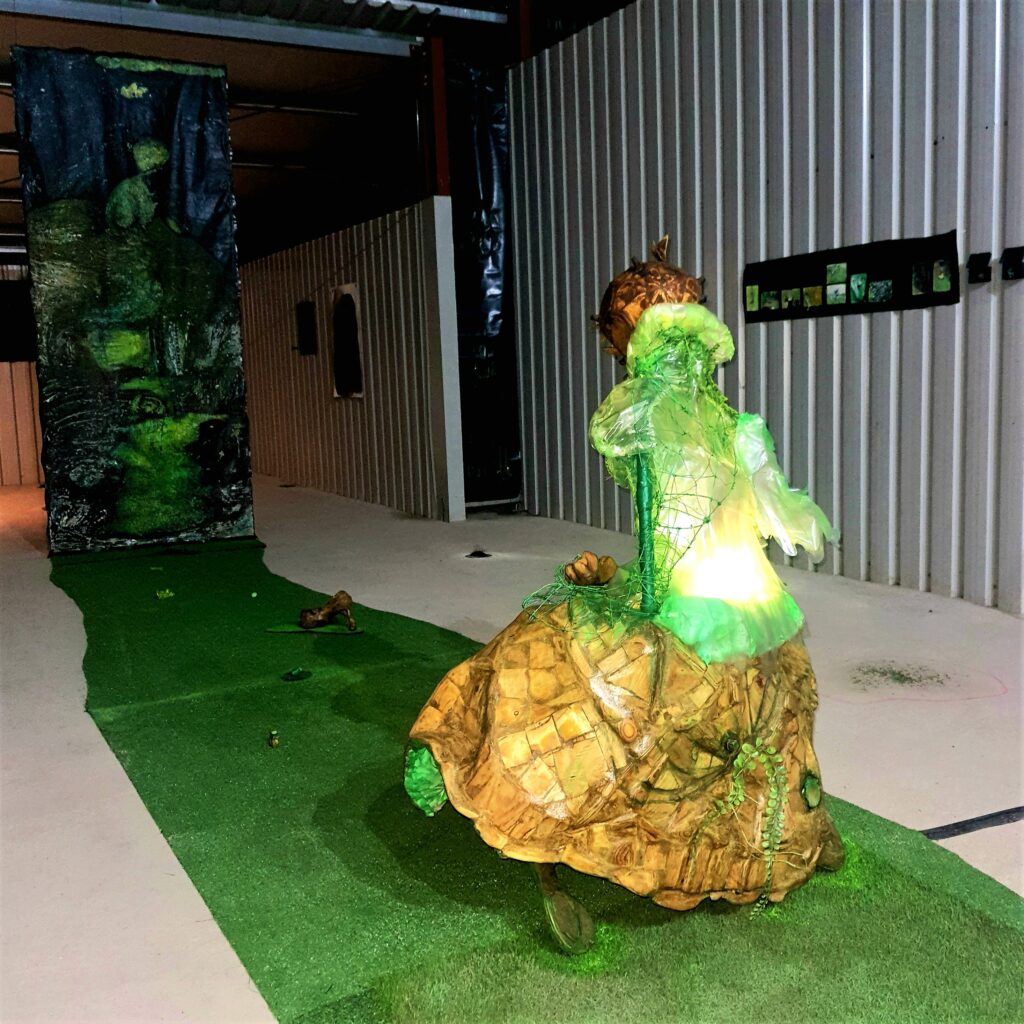 'green', a mixed media installation of sculptural form and 2 dimensional work, grew out of my process of 'greening the gallery' during the re-installation of Dreams as R-evolution at the IZIKO National Gallery in Cape Town, 2021. 'green' sought to challenge what was the traditional white-spaced Entrance/Main gallery set up for many years to exhibit the historical collection . This space had to breathe and allow for the historical-contemporary shift; it had to shift dramatically to allow the re-interpretation of the Dreams as R-evolution (adapted from the plant nursery) to take place. It had to be kinder. it had to be 'green'. (green is the new white) https://coral4art.co.za/dreams-as-r-evolution/
.This work is also a summation and reflection of my long association with all things green and subsequent issues of access to 'green' spaces and a 'greener' life. A " greener life "refers to the ability to fend for one's family; for 'ordinary' people and women in particular to be able to feed their children. It also references the ability for communities to live and grow in spaces that are surrounded by something other than grey walls. One can consider who has power in these instances. The recent battle with Shell on the South African Wild Coast is a case in point…, see here: https://www.greenpeace.org/africa/en/press/50247/wild-coast-interdict-appeal-filed-against-first-shell-judgement/
Can this power be challenged? If so, who does the challenging and who owns and has access to the narrative??
'green' takes a closer look at these narratives. The footprint leads the way…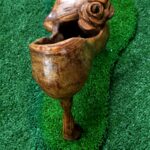 The current installation of 'green' can be seen at the Ammazulu Sculpture Garden in Kloof, Durban until February 2022. You may also join the 'green' group on my Facebook page
Find the link on the Home Page…then… https://web.facebook.com/groups/305676428093821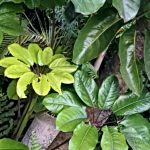 I continue to investigate issues of access and power in multiple spaces – where I locate my sculptural/ drawing and mixed media installations; in places I live and in natural (and other) environments of significance. My work speaks metaphorically to and in these spaces; witnessing the dynamic shifting and shaping evolutions within.
'green' , installed in the beautiful, wild and wacky AmmaZulu Sculpture Garden in the lush green and leafy suburb of Kloof, engages space as historical environment and the Feminine, as SELF – positioning these as a contemporary narrative on issues of land and environment; placing the SELF as Feminine at the heart of this context.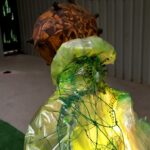 'green' work in progress, sculptures and drawings